NM10GR/NM1GR
Dual-port 10GbE/1GbE OCP mezzanine card with low cost, low power, enhancing features and performance
Flexible I/O Virtualization
Wiwynn OCP Mezzanine supports SR-IOV which allows single physical adapter to be visualized as multiple virtual network interface cards (vNICs). It offers greater flexibility, cost minimization, increased density and minimizing cables by using fewer cables, cards and switch ports.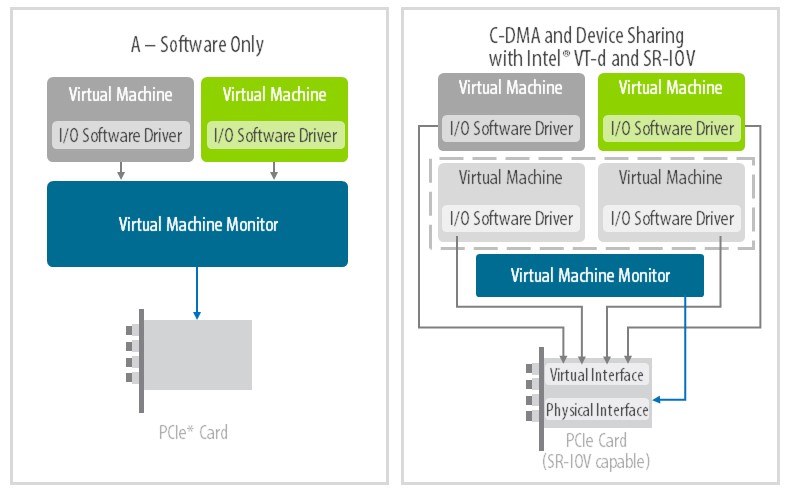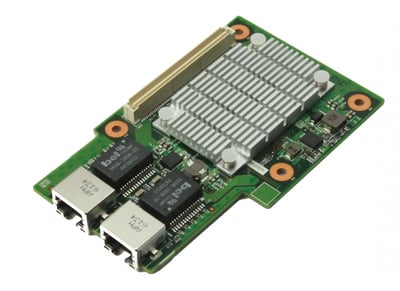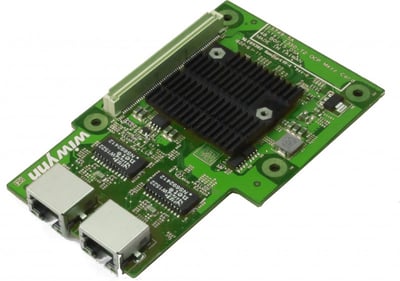 Power Management Technologies
Wiwynn OCP Mezzanine provides excellent low cost and power solutions using IEEE802.3az Energy Efficient Ethernet (EEE). In addition, Wiwynn NM10GR features Intel® DMA Coalescing (DMAC). This enables NIC components to remain in lower power states longer, which can dramatically reduce energy consumption.
Tech Spec
| | |
| --- | --- |
| Controller | Intel X550-AT2 |
| Port Counts | Dual |
| Connection Speed | 10GbE |
| Connector and Cable Medium | RJ45 Copper |
| System Interface Type | PCIe v3.0 (8.0GT/s) |
| WOL Support | Yes |
| Dimensions | 109.4*78mm |
| On-chip QoS and Traffic Management | Yes |
| Port Bandwidth Partitioning | Yes |
| Virtual Machine Device Queues (VMDq) | Yes |
| PCI-SIG SR-IOV Capable | Yes |
| Storage Over Ethernet | ISCSI, FCoE, NFS, SMB |
| Network Virtualization Acceleration | VXLAN, NVGRE |
| IEEE802.3az (EEE) | Yes |
| DMA Coalescing | Yes |
Download
| Category | File Title | Release Date | Actions |
| --- | --- | --- | --- |
| Datasheet | Datasheet-NM1GR/NM10GR | 2016/08/12 | Download |