SV328R
All-New Ampere® Altra® ARM-based Server with 160 Cores Delivers Unprecedented Performance, High Scalability, and Power Efficiency

Performance and Memory Enhancement
Wiwynn SV328R features two Ampere® Altra® 64-Bit Arm-based Processors which offers up to 160 cores at up to 3.0 GHz speed with sustained turbo performance. Each core is single threaded by design with its own 64 KB L1 I-cache, 64 KB L1 D-cache, and a huge 1 MB L2 D-cache. Supporting 32 DDR4-3200 DIMM sockets, the Ampere® Altra® processor high bandwidth and memory capacity.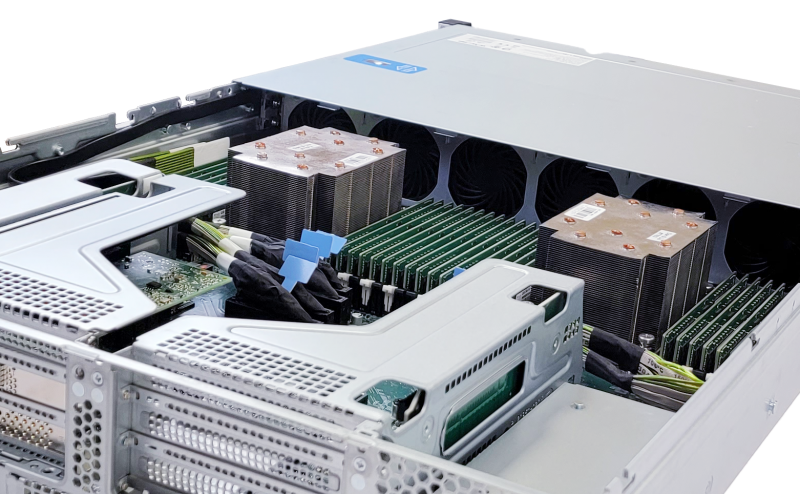 Rich PCIe and Storage Options
With 128 lanes of PCIe Gen4 per socket and support for 192 PCIe Gen4 lanes in 2P configuration, SV328R is able to support rich PCIe expansion of six PCIe 4.0 FHHL and two PCIe 4.0 HHHL in total, providing maximum flexibility to interface with networking cards of 200 GbE, and storage/NVMe devices, making it well suited for high I/O and high-speed storage applications. In term of storage options, SV328R supports up to 24 U.2 hot-plug NVMe SSDs or cost-effective SATA SSDs alternatively, which provides flexibility for PCIe and storage configurations.
Provides More Cores Per Rack with High Power Efficiency
SV328R is equipped with Ampere® Altra® 64-bit ARM® Processors, which sets up a new levels of power efficiency with scalability. The power optimized design enables the SV328R to pack in more cores – all on a single die within a processor – enabling datacenter more cores per rack.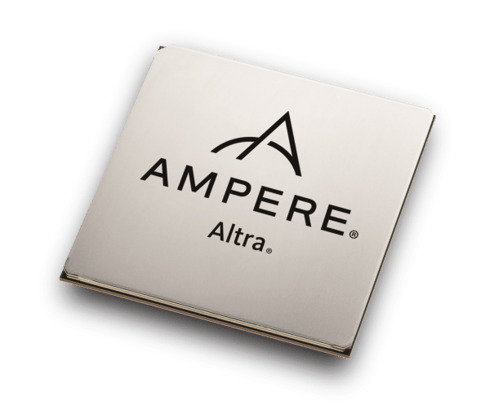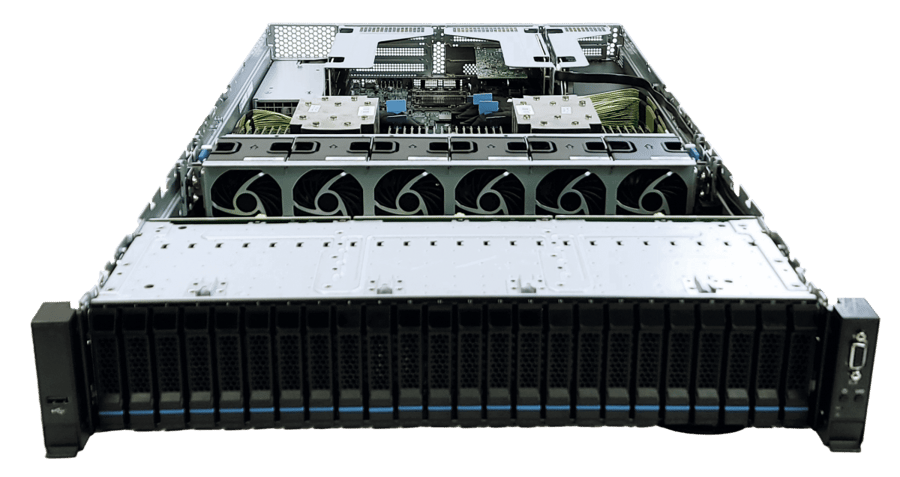 Manageability and Serviceability with Front-access Drives
Easy to replace and access, the SV328R is designed with 24 front-access hot-pluggable drives, VGA ports plus two redundant power supply units on the rear. With RJ-45 (1GbE LAN), SV328R supports iKVM over IP which allows administrator to deploy, service and manage system remotely.
Tech Spec
Node Specification
Processor
Ampere® Altra® 64-bit ARM® Processor, 80 cores at up to 3.0 GHz with sustained turbo performance
Memory

32 DIMM slots (16 DIMM per processor);




DDR4-3200, 8 channels per processor, RDIMM

Processor Sockets

2

Storage

‧ 24 x 2.5″ U.2 hot-plug NVMe drives;
or
‧ 24 x 2.5″ U.2 hot-plug SATA drives (supported with HBA and SATA backplane)
‧ Two M.2 NVMe SSD module slots

Expansion Slots

‧ Six PCI-E 4.0 x8 slots




‧ Two PCI-E 4.0 x16 slots




(1 x Rear access PCIe x16 FHHL




5 x Rear access PCIe x8 FHHL




1 x Rear access PCIe x16 HHHL




1 x Rear access PCIe x8 HHHL)




‧ One PCI-E 4.0 x16 OCP NIC 3.0 (small form factor)

I/O Ports

‧Front: 1 x USB2.0, 1 x DB-15 VGA port, PWR button, UID Button, Reset Button.




‧ Rear: 2 x USB3.0, 1 x DB-15 VGA port, 1 x COM DB9, NMI, PWR button, UID button,




‧Reset Button

Management LAN
One GbE Dedicated BMC Port
Weight
14.47kg
Power Supply, Physical and Packaging Specifications
Dimensions
2U Rack; 87 (H) * 438 (W) * 770.2 (D) (mm)
PSU
2 x CRPS form factor, redundant
Fan
Six 6056 fans