Cluster Manager
System Software for Datacenter Management
The Smart Manager for real-time management of data centers and large resources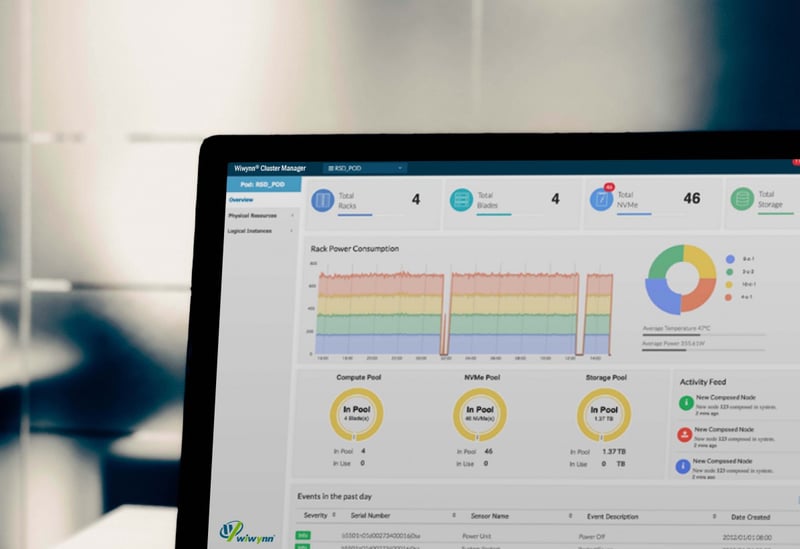 Scalable management of systems, servers and clusters
Cluster Manager allows you to set different monitoring screens using hosts as units or provide functions for managing a single unit. The management scale could be a rack, small and medium enterprise, telecom company or even a mega data center.
Resource planning and management
Cluster Manager automatically detects the host configuration changes in appliances, follows the layout to reconfigure and rebuild the network topology according to the actual resource status. NVMe over Fabric supported in Intel RSD 2.3 will provide high performance and flexible NVMe storage connectivity.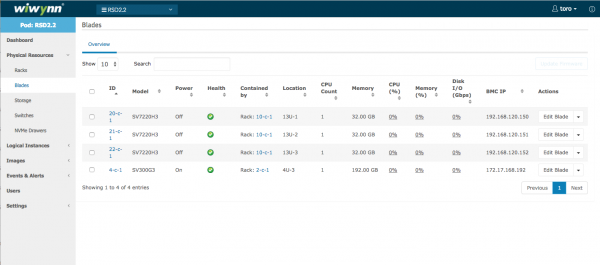 Cost and time efficient OS deployment
Auto and massive OS deployment to save time, manpower and energy. Massive deployment can be as short as 60 minutes for a rack with 20 nodes (Open Stack).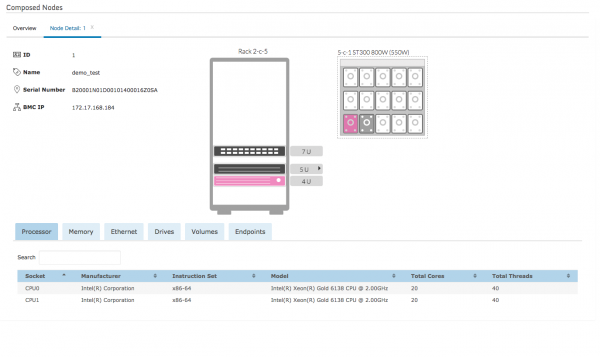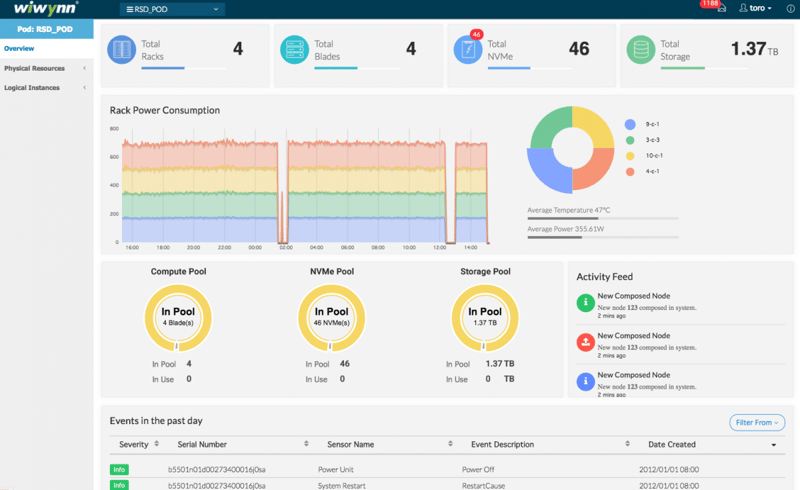 Multi-view management for varied demands
Cluster Manager offers several management perspectives (inventory, rack view, cluster and network topology) to flexibly meet your different demands for monitoring and management.
Better resource utilization through monitoring of infrastructure usage
Cluster Manager monitors all hosts that support IPMI commands. This means management could be agentless. There is no need to install any agent to collect hardware information from hosts. However, operators have the option to install and set the optional agents to gather more detailed OS-level information such as CPU, memory and NIC loads and disk usage through OS In-band channel.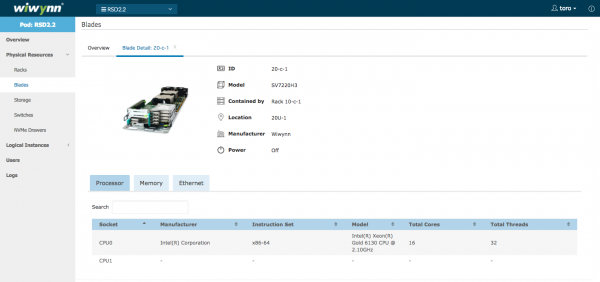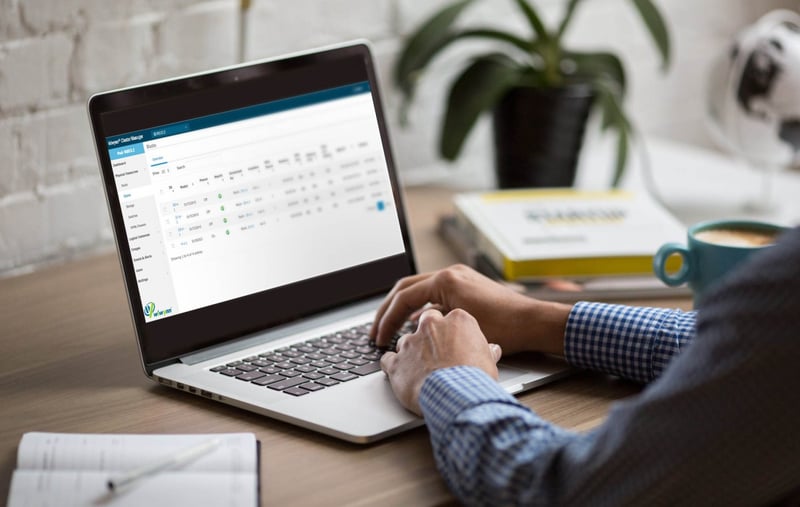 Telemetry
Featured new functions of Intel RSD 2.2, provides extended visibility to CPU, memory, and I/O utilization without in-band agents and unlocks new possibilities of diagnostics, workload balancing, and power/cooling optimization.
Tech Spec
Functions
RSD provisions best-fit compute blade to fulfill your workload requirements. NVMe pooling and dynamical re-allocation. NVMe over Fabric iSCSI provisioning and iSCSI boot. OS deployment through iSCSI boot and Local boot. Rack-level power consumption monitoring. VLAN provisioning and switch port ACLs.
Requirement

| | |
| --- | --- |
| Minimum Hardware | One x86 CPU core (Intel® Xeon® E5 series), 8GB RAM, 50GB disk space, two 1 Gbps Network Interface Cards |
| Recommended Hardware | Two x86 CPU cores (Intel® Xeon® E5600 or higher), 16GB RAM, 50GB plus disk space, two 1Gbps Network Interface Cards |
| Browser | Chrome 36.0.1985.125 m (or higher) with JavaScript enabled (recommended) , Firefox 23 (or higher) with JavaScript enabled |

Installation
Bootable USB (Ubuntu 12.04 64-bit)

Image running on QEMU or KVM hypervisor
Download
| | | | |
| --- | --- | --- | --- |
| Category | File Title | Release Date | Actions |
| Datasheet | Datasheet – Cluster Manager | 2017/10/23 | Download |