SV7100G2
Flexible and High Density 4U16N multi-node server for data center
Advanced Server-Class Intel® Xeon® D Processor (Skylake-D) for Data Center
Wiwynn SV7100G2 features Intel® Xeon® D Processor (Skylake-D), which is a highly integrated systems-on-chip (SoCs) supports numerous x86 computing cores with chipset capabilities (PCIe 3.0, SATA 6G, USB 3.x) and network controllers for 10 Gigabit Ethernet (10GE). Intel® Xeon® D Processor, with Skylake-SP cores, delivers best socket perf/watts. In addition, it also features memory capacity of up to 512GB and AVX 512 to enhance security.

Designed for Flexibility and High Density
SV7100G2 is a 4U16N server, each node is vertically installed with a baseboard inside the tray, this new architecture supports up to four 1S server cards in a tray. This system will be fully compatible with Open Rack v2, and can accommodate up to 192 SoC server nodes in a single 42U open rack.
Moderate Computing Power
Leverage the advantage of SoCs platform, this system also ensure lower power consumption at edge data centers. Each of the four servers can connect to either a 50G or 100G multi-host NIC.
Hot-Service and Front-access I/O for Easy Installation and Maintenance
SV7100G2's modular design supports non-stop service which may allow servers to operate, and don't need to be powered down when the sled is pulled out of the chassis for components to be serviced. Through simple, front-access design, this hot-plug server allows easy replacement and maintenance.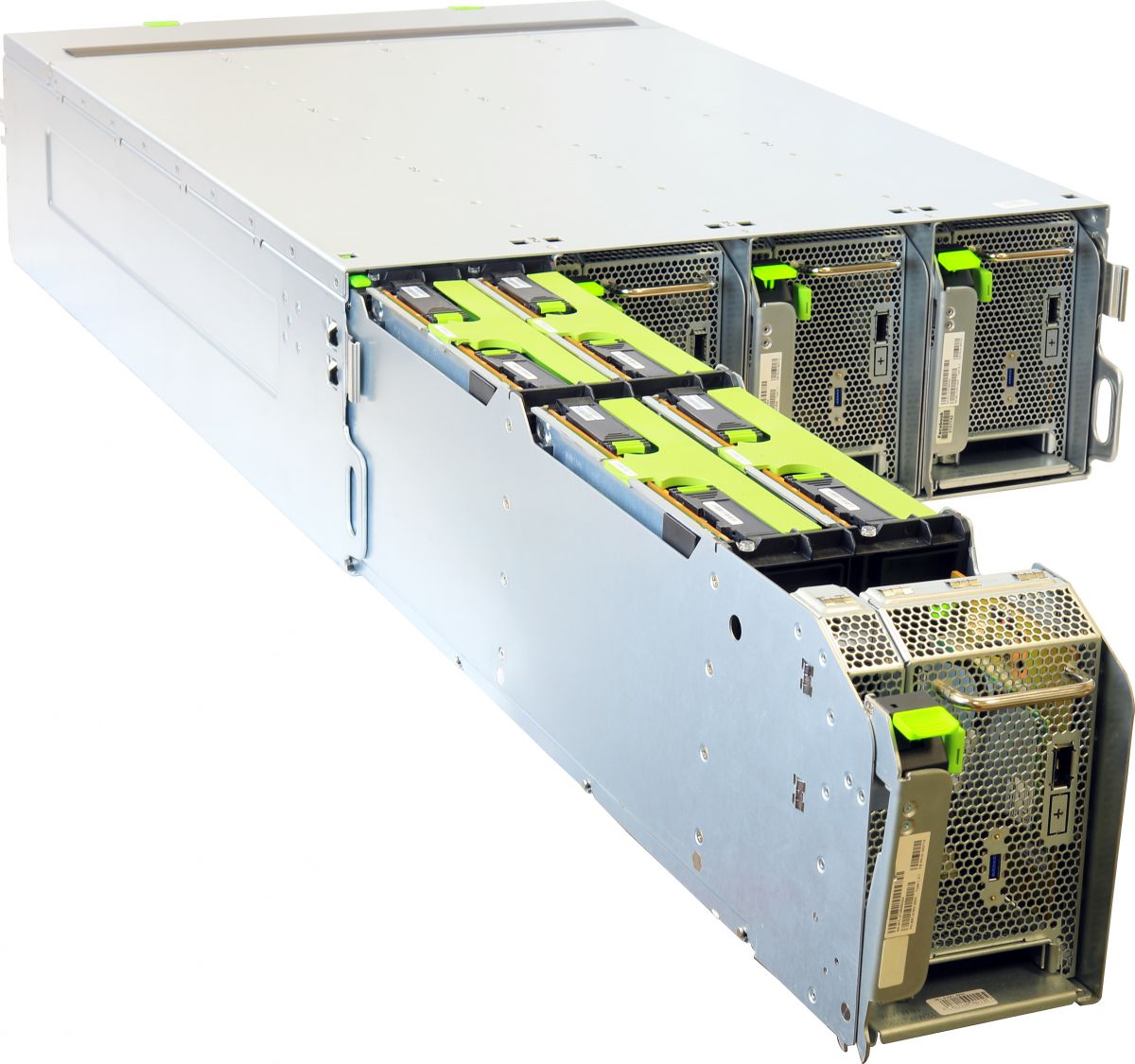 Tech Spec
Form Factor, Processor, Memory and Chipset
Form Factor
1OU, one third width of OCP vCubby chassis
Processor

Intel ® Xeon® D processors

Processor Sockets

4U16N, SoC

Memory

512GB DDR4; up to 2666 MT/s; 8 DIMM slots (per node)

Storage and I/O
Storage

48 M.2 modules (3 per node)

Expansion Slots

4 OCP Mezzanine x16 (1 per drawer)

Physical Specifications
Weight

80 kg

Chassis Specifications
PSU

12.5V DC bus bar

Dimensions

4U vCubby, 189 (H) x 537 (W) x 803.3 (D)