IGNITE SYNERGY OF EDGE AND CLOUD
Wiwynn at OCP Global Summit 2021
Booth C2, San Jose Convention Center
November 9–10, 2021



Wiwynn, as one of the active members of the OCP, thrives to continue to provide the best TCO, workload optimized IT solutions for data centers. In the 2021 OCP Summit, we are here to present our "Open from Cloud to Edge 2.0". We will also be sharing technology workshops around advanced cooling solutions, open hardware and firmware design.
Open Cloud to Edge 2.0
We are excited to share with you our next generation OCP 21"/19" abundant OCP inspired solutions, which are not only denser and more power efficient with next generation platforms, but most importantly, they are field proven in mega scale data centers. For edge offering, we have the Open Edge solutions for bare metal or virtual CU/DU, as well as platforms good for AI edge applications.
Cloud Solutions
5 featured products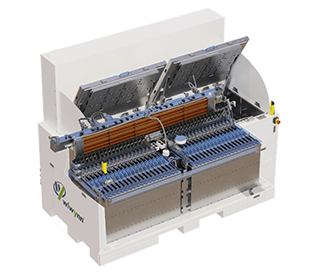 Ocean-M
Olympus Server + 2 Phase Immersion Cooling Technology
The Next-Level Cooling Solution:

​

Saving 90% Cooling Energy

​

Outstanding Power Density and Cooling Efficiency

​

Robust management system for Tank

​

Monitoring

​

1.01 Partial PUE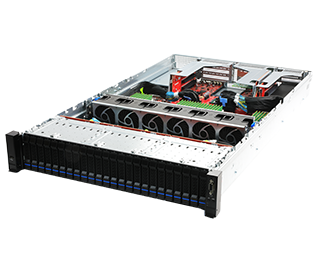 SV328R
Ampere® Mt.Jade 2U
ARM® Based Server with Powerful and Cost-effective Storage Options
Incorporate Powerful Ampere® Altra®, Altra® Max 64-bit Processors​

Rich PCIe Device Support and Flexible PCIe Expansion

​

Offer High Performance of TCO Benefit

​

Support High Performance U.2

​

and Cost-effective SAS/SATA SSD

​

Redundant PSU and Fan with High Availability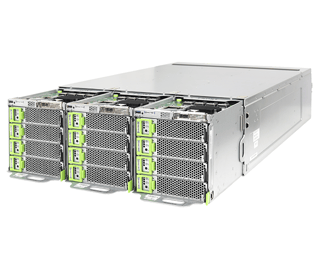 SV7100G4
OCP Yosemite Version 3
Multi-node Server with Rich Configurations for Scalable Cloud Service
Up to 12 Server Nodes (1U) for Scalable Services

​

Power Efficient Scalable 4U Platform for Flexible

​

Compute, Storage,

and

Deep Learning Acceleration

​

Non-stop Operation and Front I/O Service

​

for Easy Installation and Maintenance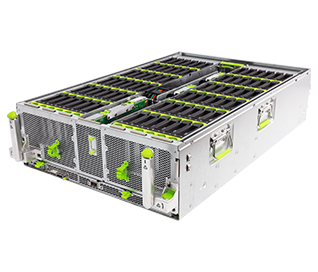 SV/ST7000G4
OCP Grand Canyon
Versatile Storage System for Big Data, Archiving Applications
High Density Storage Server with 72 HDDs for One or Two Head Nodes

​

Diversified Configuration for Various Usages

​

including Storage Expansion JBOD

​

SAS-4 24Gbps Interface Doubles

​

Interconnection Bandwidth

​

Redundant Cooling and Hot Swappable

​

HDD for High Availability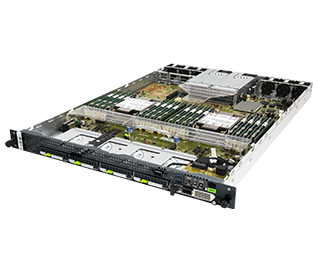 SV310G4
Derivative Intel® Junction City
Ideal Server Solution for Web Services, comes with both PSU and Busbar Options
Intel Xeon Scalable Processors with Built-in AI & Security

​

Acceleration

​

On-rack Serviceability for Time Saving

​

in Modern Data Center

​

Equipped with OCP NIC 3.0

and DC Busbar

​

with Openness and Scale

Tenets
AI Solutions
2 featured products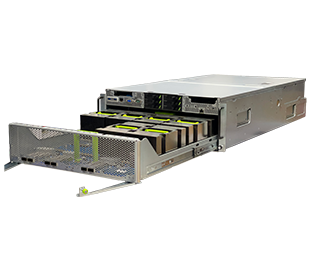 SV600G4
OAI Training Server
Aggregated AI training system with 2S server processors

​

OCP NIC 3.0 x 2 for NUMA balance

​

Fully connected OAM architecture on UBB

​

6 x QSFP-DDs 400GbE ports

​

with RDMA for system scale-out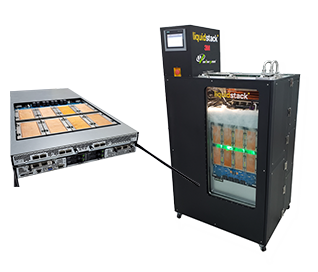 SV600G4
OAI Training Server w/ 2PIC
6KW Heat Rejection per U and 3KW Demonstrated

​

Integrated Dry Cooler for Seamless Heat Rejection

​

Smart Controls and Real-Time Monitoring
Edge Solutions
3 featured products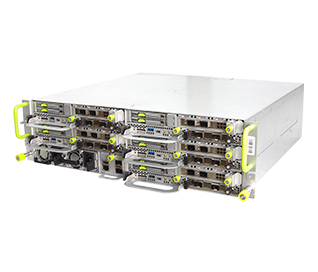 EP100
OCP openEDGE Platform
Field Proven All-in-one Platform for 5G CU/DU/5GC/MEC and Private 5G Environment
3U Short-Depth Chassis and Front Service for Edge Computing

​

Environment

​

ONF Aether Project Demo in ONF Booth

​

Flexible Sled Design for Various Sled Options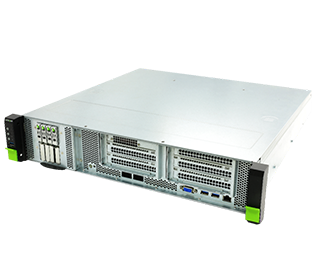 ES200
Full-Featured Edge
Powerful Edge Solution with Flexible Configuration for Various Edge Applications
2U Short Chassis and Easy Maintenance for Edge Environment

​

Open Platform, High Speed, and Support Dual OCP NIC 3.0

​

Flexible Configuration for Computing, Storage

​

including AI Inference and

NFVi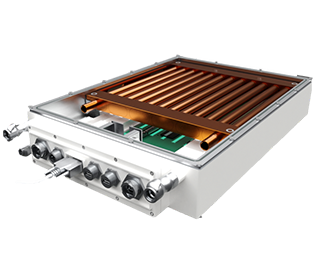 ES200
Edge Platform as Tank
Independ Edge Platform Ideally for Portable/Road-Side Applications in Various Edge Conditions
2,000W High Cooling Capability w/o Air Flow Requirement

​

Rich Sensors for System Monitor and Management

​

Wide Range Temperature and Fully Sealed

​

for Harsh Environment
* Click on topic title for more information
Topic
Track
Speaker
Tuesday, Nov 9

2:00pm – 2:25pm

Executive Track
Raghavan Venugopal, Executive Director

2:00pm – 2:25pm

Expo Hall Talk
Steven Hwang, Executive Director
Wednesday, Nov 10

10:00am – 10:25am

Cooling Environments
Simon Chen, Thermal Mechanical Engineer

10:00am – 10:50am

Rack & Power
Pico Ou

1:25pm – 1:40pm

Server
Chuang Ruan, Field Application Engineer

2:20pm – 2:35pm

Hardware Management
Jacky Hung, Senior Manager

2:35pm – 2:50pm

Hardware Management
Matt Chen, Software Engineer
Steven Hwang, Executive Director

4:00pm – 4:15pm

Open System Firmware (OSF)
Johnny Lin, Assistant Technical Manager

4:50pm – 4:55pm

Server
Chun Xin

5:10pm – 5:11pm

Server
Huang Hope, OAI System management